Interested in selling your properties?
Here are a few useful tips.
1.Timing and Preparation
2.Generalization
3.Renovation
4.Cleaning
5.Instructing an Estate Agent & Solicitor
6.Find out the Costs
7.Valuation & Selling Prices
8.Get the Word Out
9.Showing a Property
10.Choosing the Best Buyer
11.Accepting Offers
12.Holding the Deal Together
1. Timing and Preparation
The first step to selling your property is to consider your target market. Who do you think might buy your property? Then try to tailor your space to appeal to the target group as much as other possible groups that might be interested in your property. Spring and Summer months are the best time to sell your property, particularly October and February. Time required to sell your property will typically vary between two and six weeks .

2. Generalization
Potential buyers need to imagine themselves living in your house, so get rid of ornaments and photos prior to open house event. Put the things you don't really show to others in the attic or storage. Hiding away unnecessary things will make rooms feel much bigger.

3. Renovation
First impressions count, and this cannot be emphasized enough. You'll want the house to appeal to as many people as possible. The more people who will like your property, the higher the chances to sell it at a good price. If you are willing to put in extra efforts, renovation will definitely freshen up your place. A fresh coat of neutral paint, new tiling or lino, and replacing new doors or light bulbs can do wonders to smarten up a tired-looking property. Your place will be lighten up, freshen up and definitely make it a more living place.

4. Cleaning
It is essential that your property stay spotless and cleaned. If you are not able to clean it yourself, you should hire professional cleaners to really make the place sparkling clean. It is also wise to clean up the outside of the property, especially if you have a lawn or garden.

5. Instructing an Estate Agent & Solicitor
Always ask agent to value your property. At E.V.E. we can do this for you in a professional manner, and give tips to how to increase your property's value. We guarantee 100% satisfaction for all our customers and will not stop until you are happy with the service. You'll find our friendly agents someone that you can relate to; who is very active in the local market; and someone who is keen to sell your property and has fair agreement. It's a good idea to instruct a solicitor to do your conveyancing early. Ask them to prepare a draft contract and apply for the title deeds, while you pull together all your own paperwork on the property - that is, all building certificates for any structural building work carried out in your property.

6. Find out the Costs
Given estate agents' fees, it's cheaper to sell sole-agency rather than multi-agency, so I recommend staying with one agent for the first 4 weeks, and giving them the best chance and motivation to sell your property fast. Always try to negotiate on agents' fees, and ensure you have the final fee agreed in writing. Also, ask your solicitor to fully explain all costs associated with selling. Finally, find out from your mortgage lender whether you will be hit with any redemption penalties. Then you'll know at what price you can afford to sell. Preparation and homework is the key.

7. Valuation & Selling Prices
Valuing property is not an exact science and many factors are taken into consideration. Agents don't charge for valuations, so try to get 3 as a minimum. Our professional agents will be able to assist you with property valuation.

8. Get the Word Out
Always have a board up at your premise, and tell your neighbours - word of mouth is a powerful tool. You never know who might live just round the corner, waiting for your house to come to the market. You can consult our agents about various advertising opportunities.

9. Showing a Property
Our agents are able to host Open house or auction events on your behalf. It is always recommended that you do not stay during any viewing events. Trust you agents, they know what they are doing. Let them do their jobs and sell your property for you without any interruption or pressure from you. If you must show your property yourself, then decide beforehand what order you will show the rooms, and guide viewers around the property once, showing the best rooms first or last. Don't oversell your property or overload your viewers with too much details. Be factual and accurate and answer any questions asked properly.

10. Choosing the Best Buyer
The person who offers the highest price is not always the best choice. Listen to your agent's advice, as your agent will probably know abit on the buyer's financial situation. A buyer who is represented by an agent is also very good news, as the agent will push the deal through on their side of the fence, too.

11. Accepting Offers
Your agent will be the middleman and should present every offer that is made to you. make sure that the agent has all the background information to hand on the buyer's position, and the ability to move quickly and ask that offers be made in writing. Sometimes, both sides have to compromise to secure a deal. Also, find out if any of your furniture, curtains and white goods are included in the deal, these could also be potential bargaining tools to increase your price.

12. Holding the Deal Together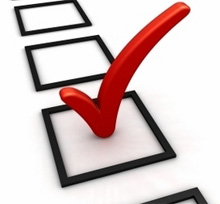 The deal is not closed yet, and you still need to work on. Make sure that communication stays open with your solicitor, agent and your buyer. Keep an eye on any progress of the transaction and you need to know if your buyer is still motivated in closing the deal. Hopefully, you will be a happy seller when everything is signed and closed.